Welcome to Cridersville!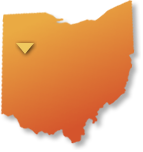 More than 15 million people per year pass through the Village of Cridersville on Interstate 75 and approximately 1,800 people live in the village. Cridersville provides residents with the convenient access to larger metropolitan areas. It allows them to enjoy the quality of small town living with quick trips to Toledo, Dayton, Columbus, Cincinnati and beyond. Residents can enjoy the culture and excitement of cities and come home to the peace and safety of Cridersville where people are not afraid to say hello to strangers. Cridersville has beautiful neighborhoods filled with friendly, caring people and well kept homes. The cost of living is affordable to any person or family looking for a new place to call home.
Read more about our great community »
New to the Area?
The Village of Cridersville
welcomes new residents to the
area. Links are provided below
to help you get started.