Government
The Village of Cridersville is a non-chartered community with a Village Administrator overseen by the Mayor and Village Council.
Meet Our Mayor - Rick Walls
I have been an active resident of the Cridersville community for over 40 years. My wife Connie and I have been married 41 years and have made this community our home. We raised two daughter, Kelly Marker [Chris Marker] and Tracy Hibbard [Shannon Hibbard] on Elizabeth Street. Both girls attended Cridersville Elementary School and Wapakoneta Middle School and Wapakoneta High School. We have four grandchildren, two of whom are currently students at Cridersville Elementary School. Our children and grandchildren are active in youth sports programs in town and activities at school as well.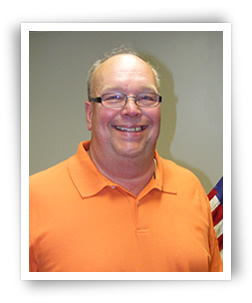 Mayor Rick Walls
Term: Present-Dec. 31st, 2020
Community Service and Involvement
Coached boys baseball, midget football, and girls softball
Member of the Village Zoning Committee for over 10 years
Served the Cridersville Fire Deptartment for 28 years
Retired as the Assistant Fire Chief - directing the E.M.S.
Started the Advanced Life Supprt Squad for the Village
Awarded state and federal gratns to purchase equipment for the Fire Dept.
Served the Village as a councilor for 4 years
Served as President of Council
Represents Village on the Wapakoneta Area Economic Council
Serves on the Advisory Board for the University of Northwestern Ohio